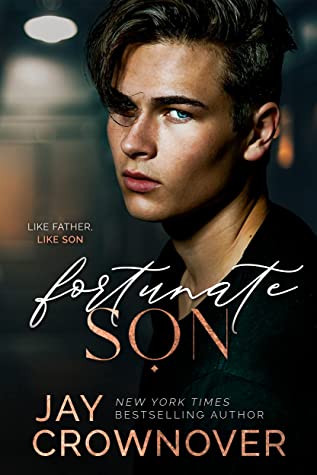 by Jay Crownover
Source: Author
Buy on Amazon

MY REVIEW
Ry Archer is the 'perfect' guy. With a budding football career and the chance to go pro, it seems like life is everything this young man should want it to be. The path was set in stone – marry the perfect girl and have a relationship that was a reflection of his parents long enduring love. With the prospect of an NFL career on the horizon, there is no wonder why Ry seemed to have it all.
What no one counted on was the collapse of Ry's relationship with his long-time girlfriend. Just as the two finished high school, Ry found himself crushed by a breakup he didn't quite see coming. Now Ry finds himself trying to mend his broken heart. Determined to escape the questions and scrutiny, Ry heads to the one place where he knows he will uncover the truth. To the arms of the girl that never thought he was the persona the public made him out to be.
Working on finding her own path, Bowe has found that her musical roots didn't fall far from the tree. Determined to follow in her father's footsteps, Bowe is trying to push her band into the spotlight. The dream that she has been chasing is just beyond her reach. Now that the spotlight is moving towards Bowe, she quickly learns that what she dreamed of might not be the path she was meant to follow. As Bowe is struggling to find her way, a blast from the past comes trailing into her life again.
Ry has always been the guy that drove Bowe crazy. He is everything the musician wants but doesn't. Confusing? Bowe doesn't know which way to turn where her career is concerned. Now she must face a guy that means more to her than her heart is willing to unravel.
Fortunate Son is the latest release from Jay Crownover. It is a spin off of the fan favorite Marked Men series. While you do not need to read any other series to understand The Forever Marked collection, it will add more layers to the plot. I love uncovering the next generation of characters and all that it entails. Ry and Bowe were the perfect match in every sense of the word. I couldn't imagine a more suitable couple to start this series off with and look forward to what is yet to come.
Subscribe to Blog via Email