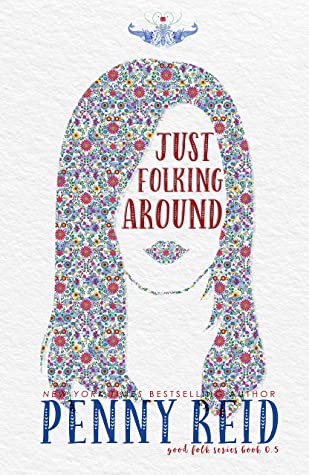 Just Folking Around (Good Folk: Modern Folktales, #0.5) by Penny Reid
Published by Cipher-Naught on June 23, 2021
Pages: 68
Buy on Amazon
Goodreads

One night? No strings? A sexy game of chess? No problem.
If you've never read a Penny Reid book before, this is the place to start! An all new series starter snack from the author of the WINSTON BROTHERS and KNITTING IN THE CITY series. . .
Raquel Ezra loves to fish. With so many fish in the sea, she's never had a problem baiting the hook or reeling them in. Raquel is a good actress, she can be anyone's fantasy for a single night as long as they agree to be hers. Which is why she doesn't think twice about spending an evening in nowhere Tennessee with a smokin' hot, well-mannered, and intriguing sheriff's deputy by the name of Jackson James.
Except, when the time comes, Raquel discovers that reality might just be better than any fantasy, and maybe she's not ready to release this catch.
JUST FOLKING AROUND is a 16k words, contemporary romance, a complete standalone, and is the prequel to TOTALLY FOLKED, book #1 in the Good Folk: Modern Folktales series.
MY REVIEW
Get ready for the man you have been waiting for…….Jackson James!!
When Raquel comes breezing into town, her path intertwines with none other than Jackson James. It's explosive and only a taste of what is to come. This infamous deputy is finally giving readers a glimpse of what promises to be an interesting and exciting glimpse into his life in Green Valley.
Subscribe to Blog via Email