Being a featured blogger for Coastal Magic, I get the opportunity to host one of the featured authors every month. And of course you know I decided to feature my girl, Chelsea M. Cameron. She is my soul twin, and is famous for her use of .gifs during twitter chats. So I decided to do something different – an interview, where she has to answer using mostly .gifs. And this mess is how it turned out …
Laura: So Chelsea, in the last few months you have been to your first signings and conventions, all of which seem to be in Florida. Is there a reason you love this state so much?
Chelsea: Florida has sun. And no snow:
And there is Disney. This is how I feel about Disney:
Laura:
You are such a goober. But I can verify that you did the twirly thing at Magic Kingdom. At least in your head.
How much fun was it meeting me for the first time?
Chelsea: On the plane:
When I saw you and I was coming down the escalator:
When I was finally standing in front of you:
Me, after I figured out you're even more awesome in person: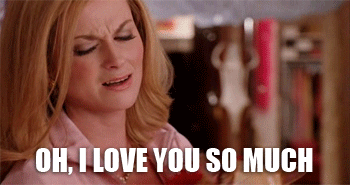 Laura: You know the feeling is mutual. Our almost road trip to Texas and wildly inappropriate car conversations prove this. You've been a full time writer since December 2012, and let me tell you I am insanely jealous. But, is there anything you miss about having a "regular job"?
Chelsea:
Laura: What are you MOST looking forward to about going to Coastal Magic?
Chelsea:
In the absence of all of those things, meeting my fellow author and book lovers! Book lovers are the best:
Laura: If you and I were hanging out, and 2 of your book characters came to life to hang out with us, who would they be and what would we do?
Chelsea: That's a tough one! Ummm, how about Hunter (from My Favorite Mistake) and Stryker (from Faster We Burn).
And then this: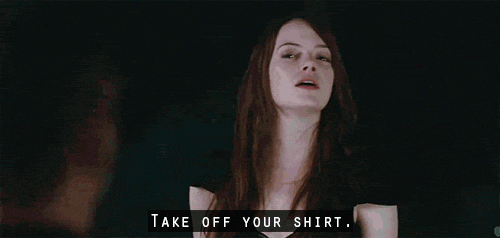 And then this:
And then this:
Laura: That does not upset me. At all. But how will we decide who gets who?! THE OPTIONS!! If you could time travel to a year ago and give yourself one piece of advice, or tell yourself one thing, what would that be?
Chelsea: Don't worry about what people think.
Also, don't beat yourself up so much.
Laura: What is it like for you when you meet a fan face to face?
Chelsea:
Laura: You like a LOT of TV shows, but which is your FAVORITE favorite?
Chelsea:
So, do you want to hang out with myself, Chelsea, and other fantabulous people in February 2014? In Daytona Beach? Click here for more information and to register! It will be super awesome amazeballs.
Chelsea M. Cameron is a YA/NA New York Times/USA Today Best Selling author from Maine. Lover of things random and ridiculous, Jane Austen/Charlotte and Emily Bronte Fangirl, red velvet cake enthusiast, obsessive tea drinker, vegetarian, former cheerleader and world's worst video gamer. When not writing, she enjoys watching infomercials, singing in the car and tweeting (this one time, she was tweeted by Neil Gaiman). She has a degree in journalism from the University of Maine, Orono that she promptly abandoned to write about the people in her own head. More often than not, these people turn out to be just as weird as she is.
Connect with Cameron: